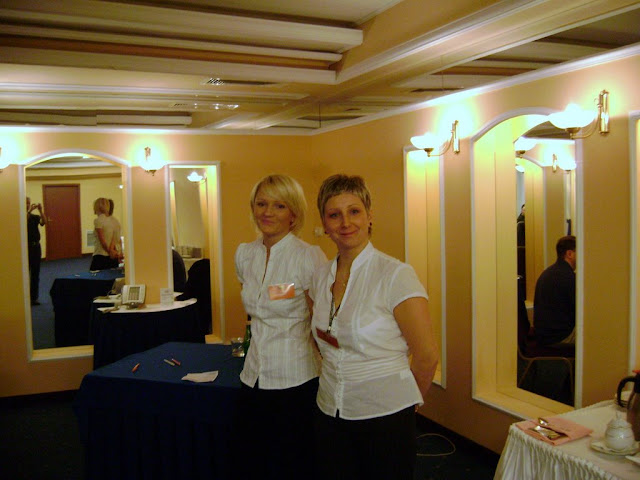 Sorry for being late, and sorry for short seminar desctoption :-)
Series of world-wide Firebird seminars ended this year with seminar in Warsaw. This was a special seminar, because it was organized by
www.SoftKey.pl
. Great thanks to Masha Kostrzebska - everything went great, and also hotel (Lord) was very fine (better than in Prague, and definitely better than in Paris - those who were in Paris hotels will understand me).

Also there was a first experiment with translation - thanks to Yan).
~50 people visited the seminar. ~90% of them used both the FastReport and Firebird.
In common, everyone was satisfied by the seminar - speakers, organizers, and attendees, of course.
Photos from the seminar
.
p.s. we and SoftKey.pl said that all seminar visitors will get 15% discount on all IBSurgeon products at SoftKey.pl. Right now we are sorry that not all of our produtcs are available at this electronic software shop. We will fix this soon, and discount will not be limited only for this year.